Request a free consultation!
Are you entitled to compensation?
Our aim is to safeguard your rights
We are the only ones to give the GUARANTEE on your compensation

The only ones to give you the GUARANTEE on your compensation!
WHAT HAVE YOU BEEN THE VICTIM OF?
We meet all needs thanks to contracted workshops and medical practices
We collaborate with the best forensic scientists and specialists in every branch nationwide
We take care of the entire management of direct damage to the building and its installations
SKIING OR SPORTS ACCIDENTS
We handle the claim from A to Z with no upfront fees for the client.
We face any difficulties in recognising the damage.
Priority access and 24-hour availability with a dedicated personal consultant.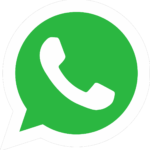 TELL US WHAT HAPPENED
Discover the service dedicated to you! A counselor will personally handle your case with no obligation
FREQUENTLY ASKED QUESTIONS
Most common doubts among our customers
Alessandra Murgia
2023-10-26
Thanks to their professionalism, ., I got my compensation quickly.Thank you for your help.
oleksandra romaniuk
2023-10-24
Fully satisfied with your expertise, great professionalism. Very friendly staff, in a short time I got a great result Thank you very much... excellent and effective service. HIGHLY RECOMMENDED !!!
Krukowska Krukowska
2023-10-04
I would like to thank the whole team Essebi Risarcimenti for providing me with maximum support in solving my problem, thank you for your help and I recommend your firm to everyone. Grateful Edyta Krukowska
sharp leonardo
2023-07-12
Compensation professionals, serious and knowledgeable, they follow you through all stages of the process and give you the best advice. Highly recommended.
Very nice team, kind and always helpful. best choice I could make.
Patrik Pellegrin
2023-02-17
Great service for those who find themselves damaged on the street in traffic or for other reasons. Professional and friendly. Thank you very much
Very friendly and professional. I am very glad I trusted them, I will definitely recommend them to anyone who needs them.